Sally Rand
~ a girl from Missouri ~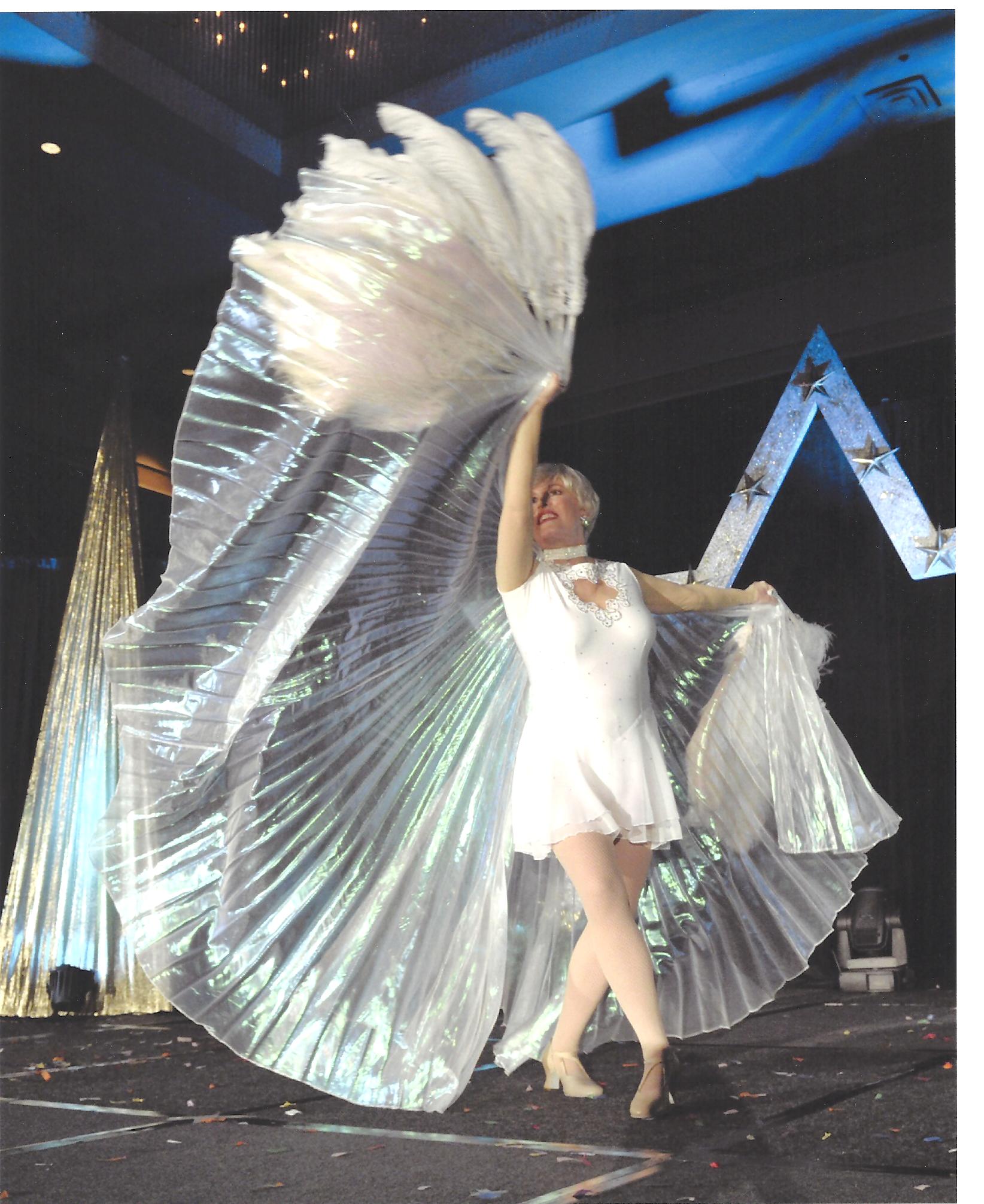 Betsy Wickard pays tribute to Sally Rand
Betsy Wickard, formerly with The Palm Springs Follies, The Branson Follies, and The Golden Girl Follies presents the life story of legendary fan dancer, Sally Rand.
Sally fascinated audiences during the Great Depression, World War II, the Korean War, and was featured in the film, The Right Stuff. She performed until she was seventy-four years old.
Enjoy historic, rarely seen photos and film clips.
Dances and narration by Betsy.
Betsy Wickard www.backyardfollies.com